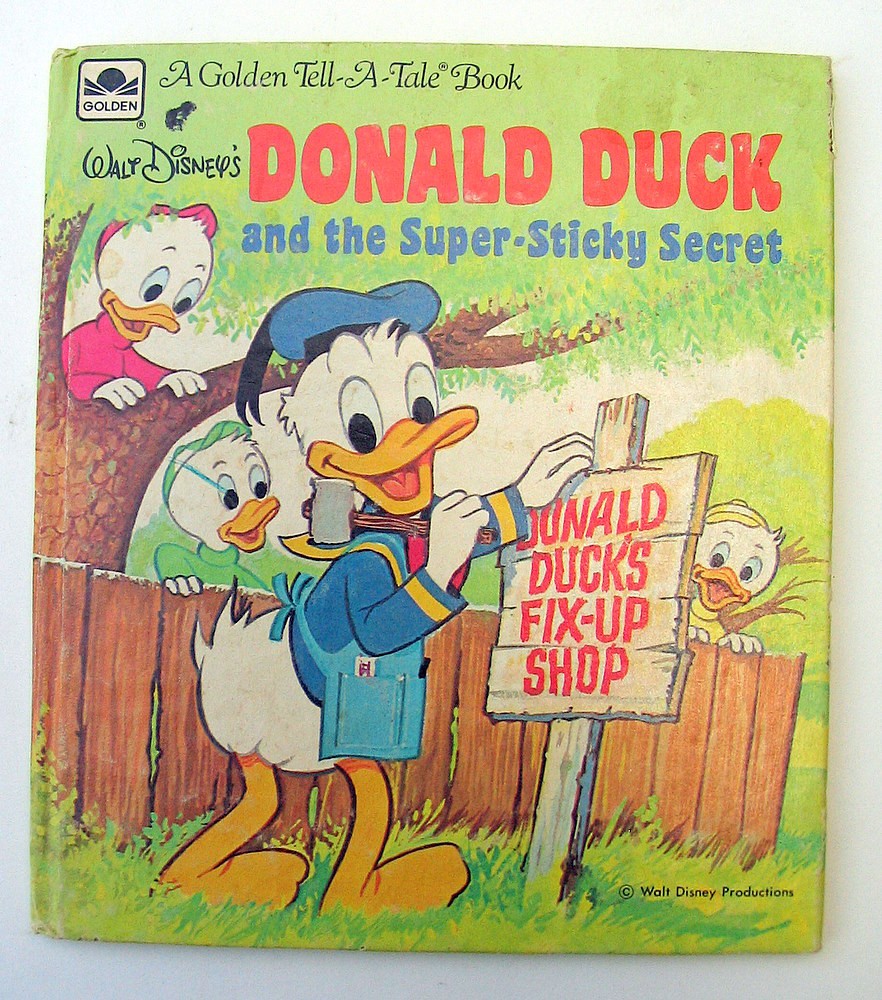 Ah yesterday I pulled out a really old book to read to my son. So old that it was actually one of mine from when I was a little girl. The last time I read this was about 10 years ago when I read it to my stepdaughter and before that it had been at least 18 years since I had last read it. It was not one of my particular favorites as a child but there is always something special about going back and rereading something from your childhood.
The book starts with a brick falling off of the house. Donald is determined to glue it back in place. He creates a sticky concoction and is so satisfied with his work that he decides to open his own fix-it shop. The only problem is his sticky glue doesn't last. So he continues to try different recipes as classic Disney characters stop looking for him to help repair their broken items. During this whole thing his nephews observe and point out they know what would work.
My son enjoyed this book especially since he is a fan of Mickey Mouse Clubhouse. He didn't seem to notice or mind that the drawings of Mickey and Donald and the rest of the gang were not like what he sees on the TV show. Which goes to show that some things just translate universally. His favorite part was when Donald Duck becomes stuck to one of the chairs he repairs. Over all it was a good read for him. Not overly wordy but still had enough of a story to keep him interested. The illustrations have the classic feel of Disney which may be off putting for some children.
I give this 4 out of 5 stars.